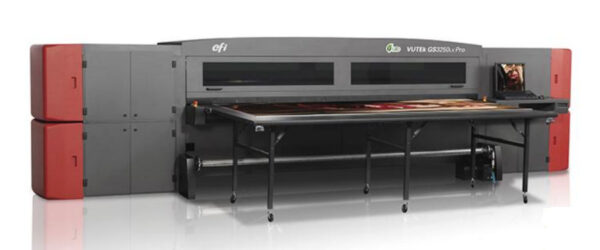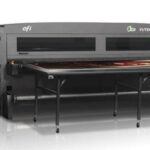 EFI VUTEk GS3250LX Pro
• Arrow has pioneered many ground breaking technologies and has been a leader in the digital printing/cutting field since decades; providing digital printing solutions to the Indian market.
• Arrow has given the most effective solutions to the world of digital printing, making dedicated efforts to take digital printing to great heights in various applications and industries.
• Arrow continues to lead the way with alliances in various industries carrying products from world leaders and inventors in their respective fields.
• With offices across India, we support our customers and educate the end users in Embracing disruptive technologies, hand holding, true 24/7 support,throughout the learning curve.
Description
Specifications
Description
High-definition imaging and LED technology
• With LED technology and increased productivity, the 3.2-metre EFITM VUTEk® GS3250lx Pro printer will help you offer more applications while lowering operating costs.
• Deliver high-definition POP graphics with true grayscale technology, 1,000 dpi, and multilayer white ink printing
• Extend the range of supported substrates with innovative ink curing technology
• Increase uptime and productivity while reducing maintenance with instant on/off LED lamps
• Drive down operating costs with decreased power consumption, fewer consumable parts, and less waste with consistent colour output and simple operation
• Offer customers a greener printing solution
Continuous print productivity:
• The innovative ink curing technology of the EFI VUTEk GS3250LX Pro LED hybrid printer extends the range of supported substrates while lowering operating costs.
• Take on more jobs and turn them faster with continuous print productivity with less than five seconds between boards
• Accurately align images using the precision alignment fence
Features and benefits:
• Production-level LED technology
• Eight-color plus two white and single-pass, multilayer printing
• Switchable to Fast-5 for high productivity
• Dual resolution: True 600 dpi (24 pL) or 1,000 dpi (12 pL) selectable
• Output up to 223 m2 /hr. and 60 – 1.2 m x 2.4 m boards/hr.
• True variable drop greyscale print capability
Increased reliability and performance:
• Maximize uptime with fewer parts, improved reliability standards, and easy troubleshooting Media/Handling:
• Handles flexible and rigid substrates up to 3.2 m wide and up to 5.08 cm thick
• Multi-roll capable — two 152 cm rolls
• Optional heavy-duty unwinder (HDU)
• Optional extension table with casters
Print Resolution: True 600 dpi (24 pL) or 1,000 dpi (12 pL) selectable