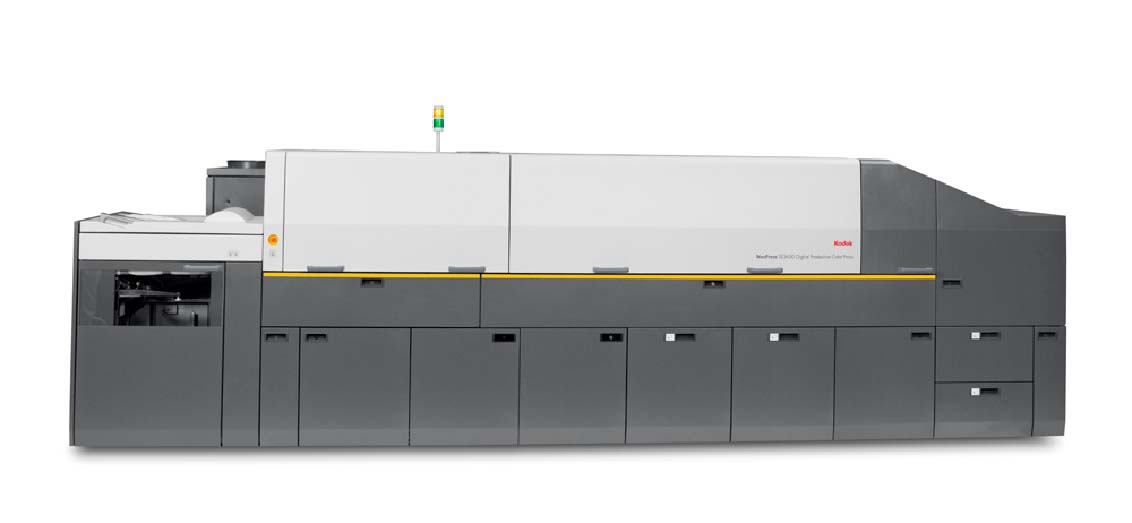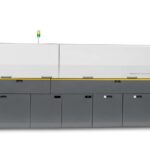 Kodak NexPress SE3000
The Kodak NexPress SE3000 Digital Production Color Press is the most flexible digital color printing solution offered by Kodak. This workhorse delivers game-changing power, a wide array of applications, and reliability that helps you dominate your market and maximize your bottom line.
Description
Specifications
Leasing
Description
Perfectly configured to meet your printing requirements, the SE3000 Press is designed to meet evolving printing needs and profit from the changes occurring in the business arena. Its modular design allows the press to grow as the business grows. With options for additional input and output capacity, the SE3000 Press permits longer uninterrupted printing, and in-line finishing accessories help complete jobs in fewer steps. Award-winning technology allows printing four or five colors at full rated speed.
Print Resolution: Dry electrophotography, 600 dpi, multi-bit (up to 8-bit)
Printing Speed: A4/letter/legal sheets per hour (100 ppm)
Max Page Size: 13"x 20"
Do you need a NexPress 3000 lease? If you answered yes, then you need to contact JJ Bender. We can provide you with a completely hassle free and tailor-made NexPress S3000 lease. Once you have taken the first step of opting for a NexPress 3000 lease, it is always important to make an analysis of your options. This is important because you have to commit a lot of resources to the machine. JJ Bender will walk you through the entire NexPress 3000 lease process and will also provide you with an idea of what to expect when you first install the equipment.