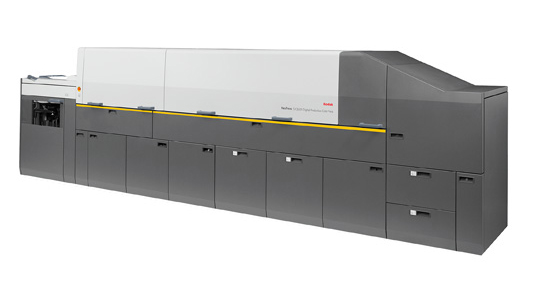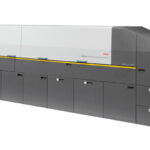 Kodak NexPress SX3300
Increase your digital capacity with the Kodak NexPress SX3300, the perfect fit for mid-size quick printers, in-plant operations, digital service bureaus and small commercial printers who want to increase power in the digital color print market – and do it affordably.
Description
Specifications
Description
The Kodak NexPress SX3300 Digital Production Color Press can help drive more jobs per shift and more profit per page, energizing your business today and into the future. The NexPress SX3300 Press is the most flexible press in the SX family, offering the widest array of Fifth Imaging Unit Solutions to meet your expanding application needs.
The versatile NexPress SX Platform is designed to print on the widest range of substrates—more than 600 are supported. With offset press-like paper handling, a variety of sizes, weights, thicknesses, and surfaces are printed with consistency and reliability. Print on coated and uncoated paper, plastics, magnets, and linen stock.
Print Resolution: Dry electrophotography, 600 dpi, multi-bit (up to 8-bit)
Printing Speed: 100 ppm
Max Page Size: 14" x 16"