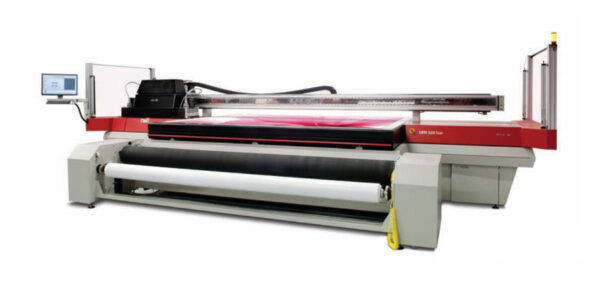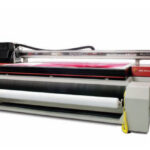 Jeti 3020 Titan
The ultimate upgradeable high resolution production UV-inkjet printer wíth Flat To Roll option. The :Jeti Titan challenges perceptions of what a printer can do for your business, delivering high resolution quality, high production speeds and uniquely the ability to increase the speed and capabilities of your Titan as your business grows.
Description
Specifications
Description
The Titan range starts with a 16 head unit delivering an impressive 1,087 sqft/hr (101 m2/hr) and is field upgradeable with white, light colours, orange and more CMYK heads, to a massive 48 heads, giving 2,282 sqft/hr (212 m2/hr). Titan offers different levels of speed and capability, allowing you to tune your Titan to your exact business needs.
Moreover the Titan has a Flat to Roll option that will give you the ability to print roll materials with the same high quality and resolution.
You win a big new contract and need more capacity or even higher quality images for art reproduction, POP, etc… Simply upgrade your Titan quickly and efficiently in your facility. Titan's unique field upgradeability, until now only available on the :M-Press, allows you to maximize your return on investment by allowing you to protect your original investment when you upgrade.
No compromise on image quality
The Titan delivers no compromise high resolution – 8 pico liter at a native 600 dpi and can deliver 1200 dpi for photorealistic image quality and fine text down to 4pt positive and negative whilst still delivering intense band free solids. With this new head technology you will be able to satisfy even the most demanding customers. With up to 48 print heads, the Titan can give you the flexibility of multi colour, gamut expanding colour or white ink allowing increased flexibility and broadening the applications you can support.
Protect your investment – say goodbye to forklift upgrades
We understand that a high volume inkjet printer is a strategic investment for your business, what you do not want is to have to replace it when your business needs change before you have amortised that investment. As your business grows your strategy needs to evolve to suit changed circumstances. With the Titan you can either grow your business by upgrading to a higher level of productivity, or you can tune your Titan to your growing business needs. The entry level unit can be upgraded to a variety of different configurations. Depending on your applications, your customers' demands or your business plans you can choose to upgrade different ranges of speed and or functionalities. Upgrading is fast and efficient; we can install any of the upgrades in your premises and have you back and fully operational with your upgraded capacity, operational extremely fast. Here is an overview of the amazing range of possibilities that you can have with the Titan.
Print Resolution: Prints high quality up to 1200 dpi
Technology: 16, 20, 32, 36, 40, 48 Ricoh, Piezoelectric Generation 4 heads
Dimensions (W x D x H): 101.5" X 264.5" X 86"